New Cadillac CT4 For Sale in Newtown Square, PA
Innovation and Elegance in a Compact Luxury Sedan: The New Cadillac CT4
Taking on an adventure in a Cadillac is always an incredible experience. A leading brand in the industry of luxury vehicles, the name alone asserts itself into the hearts of those who value elegance. While the Cadillac Escalade is the most common and well-known model, a compact sedan offers Newtown Square onlookers refreshing style, incredible power, and luxury appointments. Welcome to the new Cadillac CT4.
Performance and Drivability
Cadillac offers Chesterbrook, PA, customers the option of choosing between two distinct powertrain options. The first is a 2.0L turbocharged four-cylinder engine for 309 horsepower, while the second is an optional 2.7L that makes a distinct 325 horsepower. Both powertrain options guarantee blissful performance and provide more than enough power to take on the streets of Wayne, PA confidently. The 2.0L engine is mated to an eight-speed automatic transmission, while the second grants a more personalized 10-speed one. Rear-wheel drive is standard with the new CT4, which is a unique and rare occasion. Other vehicles in the same class tend to opt for a front-wheel drivetrain.
Driving the new Cadillac CT4 is an energizing and addictive experience. Acceleration is incredibly quick, leaving passengers gripping their seats when the pedal is to the metal. Handling is rewarding and precise in a way that drivers will never forget that they are driving a Cadillac. Moreover, sharp turns and long, winding back roads are where the Cadillac CT4 shines. Rear-wheel drive means a sophisticated, fun experience, and the responsive handling leaves little to desire.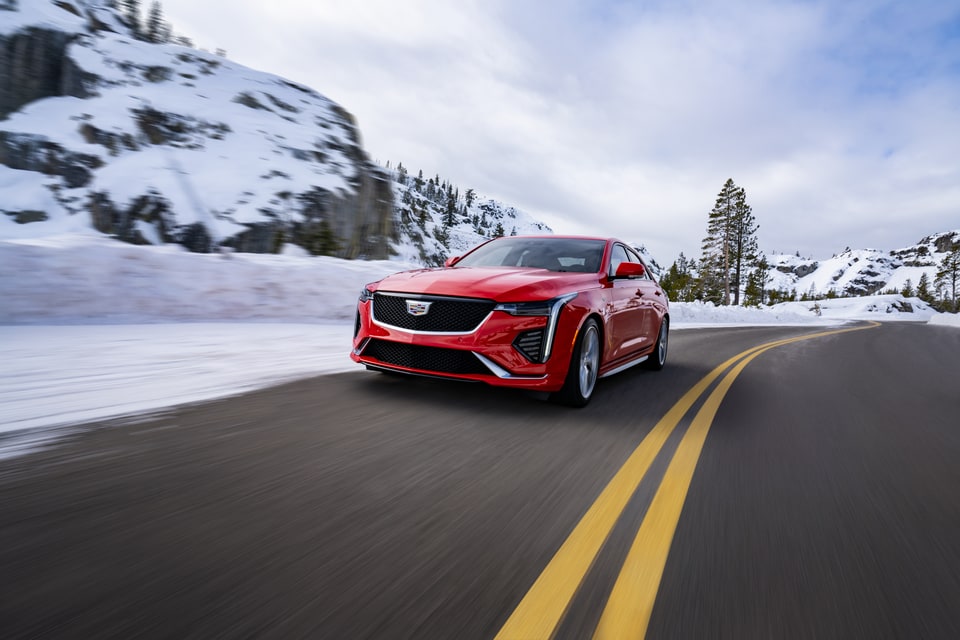 Interior and Cabin Appointments
The interior of the new Cadillac CT4 is luxuriously appointed and well-balanced. Cargo space is also generous, and there's plenty of room to store valuables and additional luggage. Although well-catered few adults rather than a large family, both groups can benefit from the comfortable interior, and Cadillac makes plenty of accommodations for passengers. 12-way power-adjustable front seats and dual-zone automatic climate control are examples of these accommodations. Higher-tier trims like the Premium Luxury and CTV-4 models decorate the cabin with even more luxury features such as:
Leather Upholstery
Magnesium Paddle Shifters
Ambient Lighting
Memory Settings
Technology and infotainment are novel and personalized. All models have an 8.0-inch touchscreen infotainment system with the latest CUE software. Apple CarPlay and Android Auto are standard in the system, with the Cadillac CT4 also carrying an onboard WiFi Hotspot. Navigation is also present in the vehicle and pairs alongside a 14-speaker Bose stereo system for audiophiles in West Chester, PA.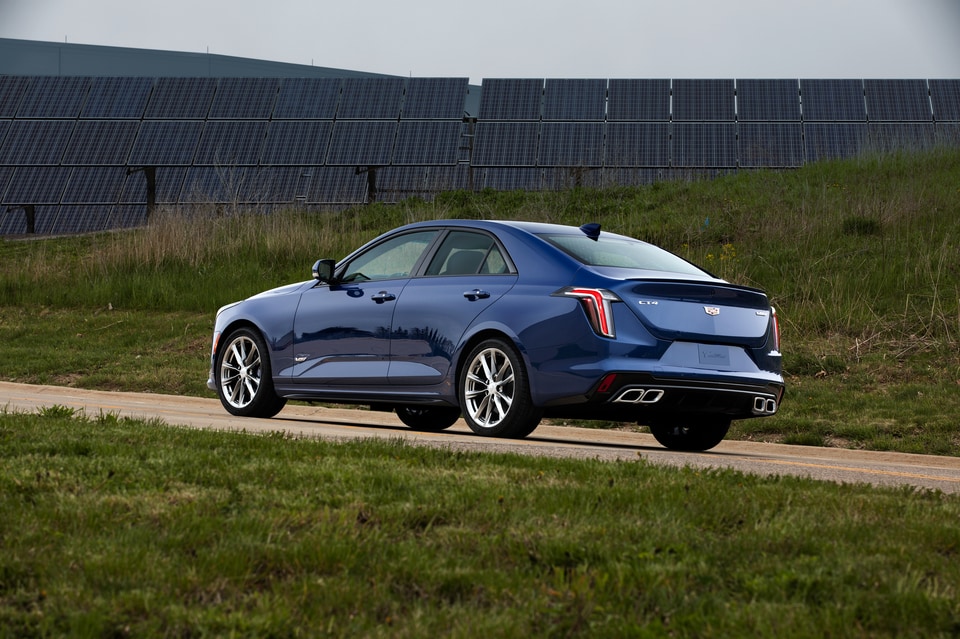 Safety Features
The Cadillac CT4 has a generous bundle of driver assistance features. Safety features are also in abundance. A semi-autonomous driving mode is an option for the Premium Luxury and Sport model trims, highlighting the sophistication present in the vehicle. Critical, standard features include:
Standard Automated Emergency Braking
Pedestrian Detection
Standard Lane Departure Warning with Lane-Keeping Assist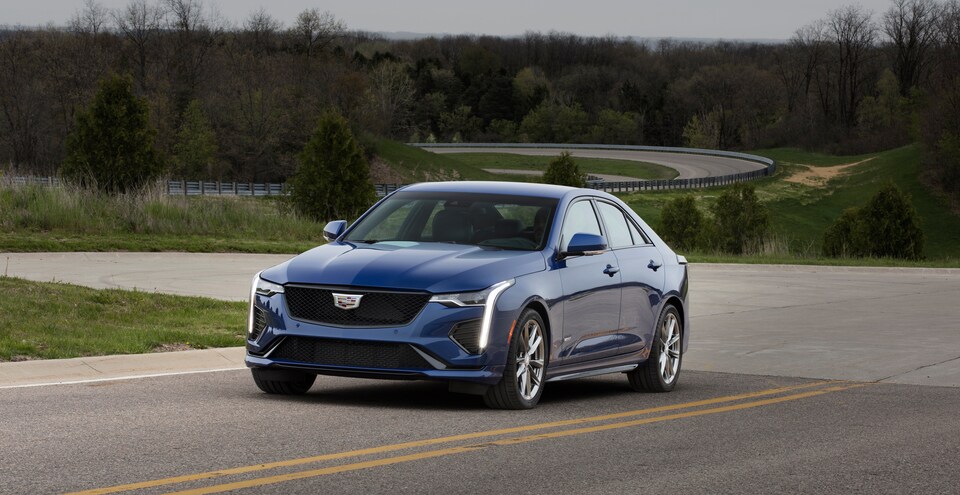 Test Drive The New Cadillac CT4 at Our Dealership Today
The Cadillac CT4 is a highly-anticipated vehicle that is sure to attract visitors from Wilmington, DE, drivers. We're also certain that seeing the vehicle in person will only further your appreciation of the CT4. Take a trip to Hill Cadillac today and experience an incredible test drive. We can't wait to see you.
Contact Us!
* Indicates a required field