1Dealer Discount applied to everyone.
CT4
The new Cadillac CT4 gives buyers in Newtown Square and Chesterbrook PA an energizing set of choices when it comes to engine options. Any power plant you choose will reward you with the kind of acceleration you expect in a Cadillac. This handsome sedan has a knack for adept handling and a well-balanced ride. It comes with a reassuring list of standard safety features and offers easy-to-use infotainment.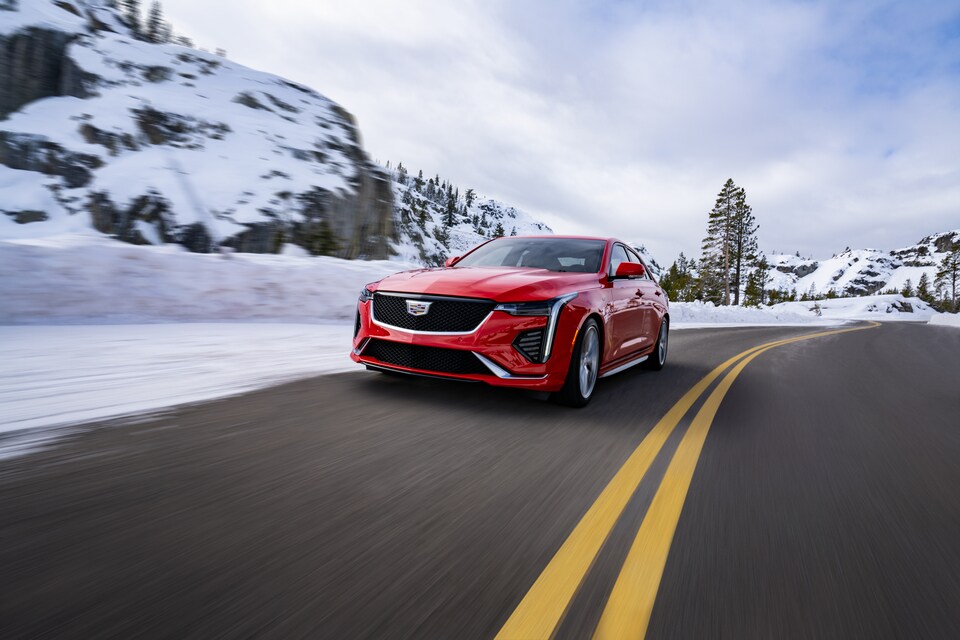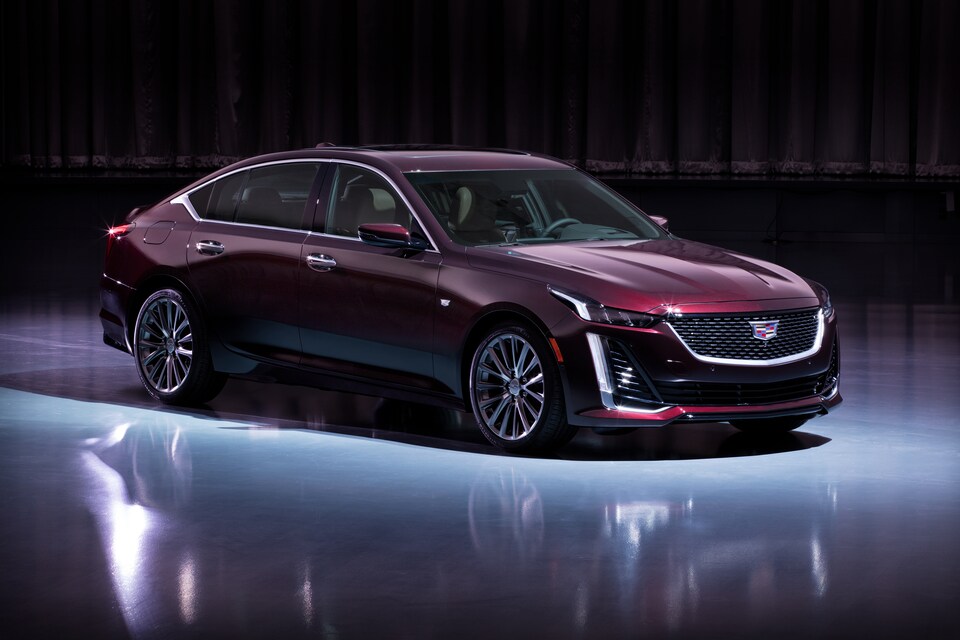 CT5
The new Cadillac CT5 is a luxury mid-size car that embodies the style and performance inherent in the Cadillac brand. One of the more appealing features in this attractive sedan for customers in both Wayne and West Chester PA is the price tag, which just happens to be lower than many other luxury mid-size cars. But don't let the low price fool you. The feature-packed Cadillac CT5 gives you V6 and V8 engine options that pack a punch.
CT6
If you are looking for a more engaging sedan, CT6 should be your first option. The automaker built the CT6 in an exciting that derivers a great ride. Under its hood, we two engine options pairing with automatic 10-speed transmission. For buyers choosing a premium or premium luxury trim will get a V-6 3.6-liter powertrain that generates 335 horsepower. A 4.2-liter twin-turbo V-8 powertrain produces 640 pound-feet of torque. It is a performance-oriented powertrain that offers rapid acceleration and quality ride.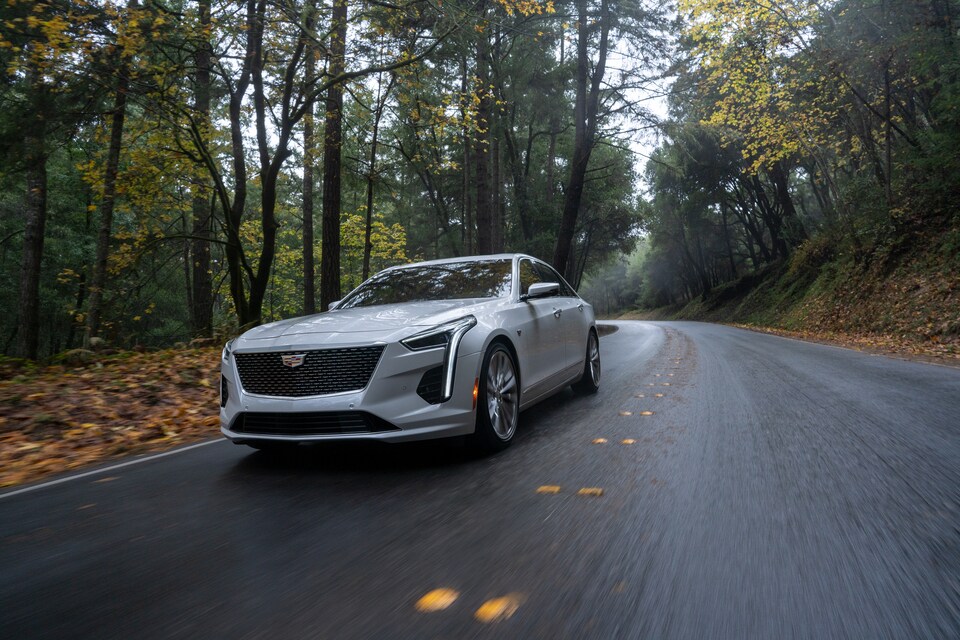 XT4
The new Cadillac XT4 sets the standard for providing luxury inside a distinctive, compact silhouette. In tasteful defiance of its compact classification, the newest Cadillac XT4 surrounds you and your passengers with a spacious cabin and indulges everyone on board with a lavish set of features. Cargo room behind the rear seat is another category-defying feature you'll appreciate, especially on extended family road trips.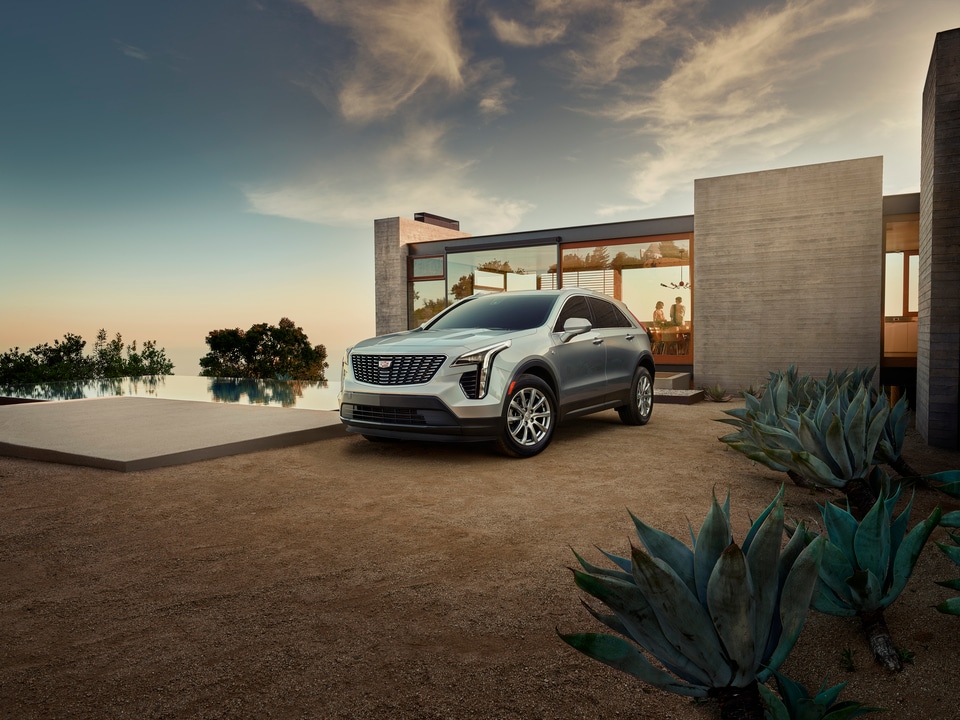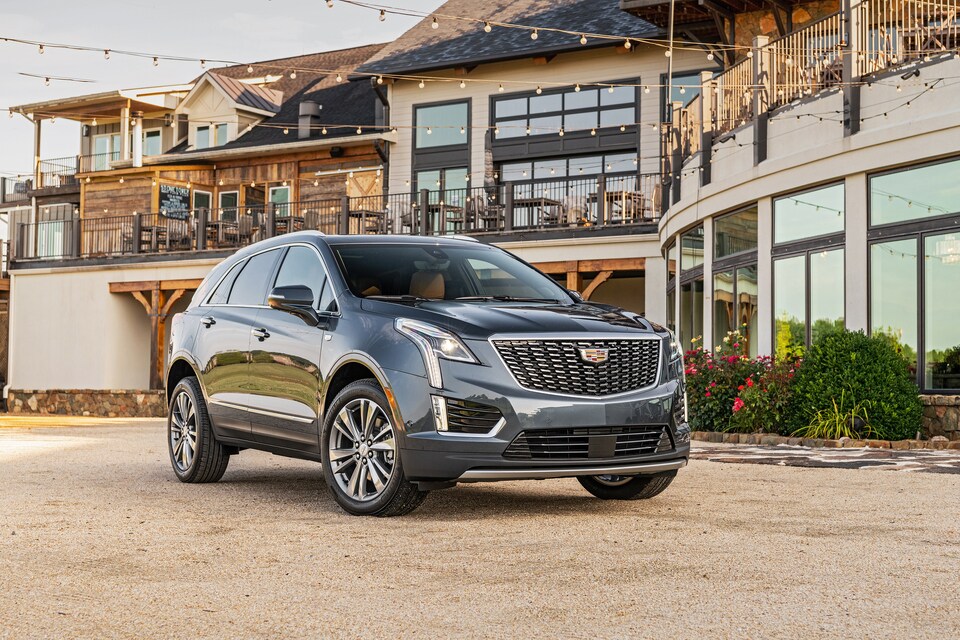 XT5
The Cadillac XT5 is the leader of the Cadillac lineup in terms of sheer popularity and the newest version eloquently explains why. The Cadillac XT5 is a luxury mid-size SUV that represents just what many families want: A comfortable, upscale experience with plenty of interior room for people and cargo. You can choose either a very credible turbo-four or an assertive V6 engine. Yet with all its many features, the base price beats that of rivals.
XT6
The new Cadillac XT6 is a luxury mid-size SUV with a multitude of practical talents and a stylish Cadillac exterior. The Cadillac XT6 wraps you and your family in Cadillac luxury and supplies you with an abundance of exceptionally inviting space. This more expansive version of Cadillac luxury provides three comfortable rows that can seat a family as large as seven people. Yet gas mileage is a very respectable 27 mpg on nearby highways.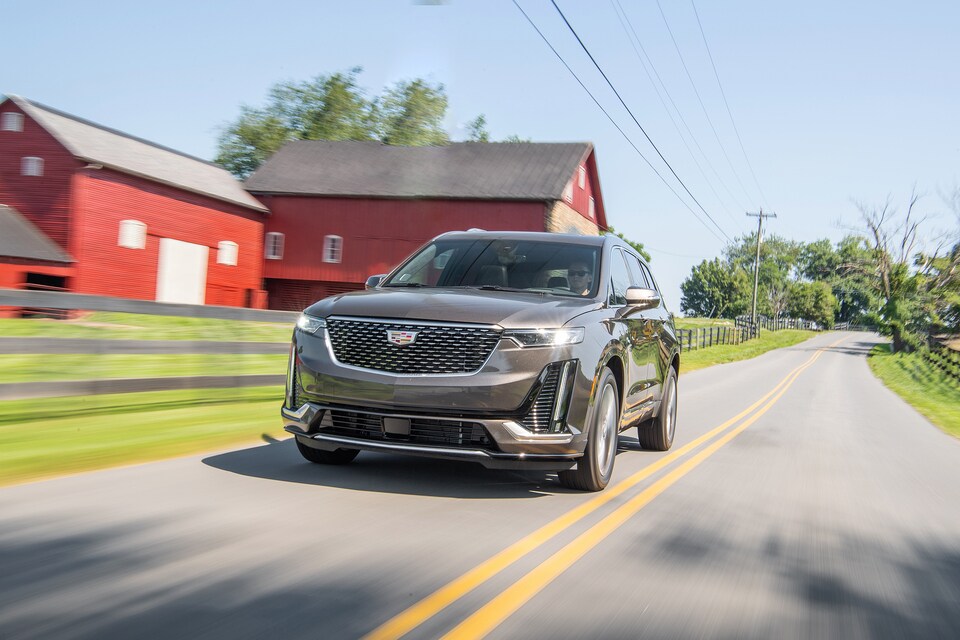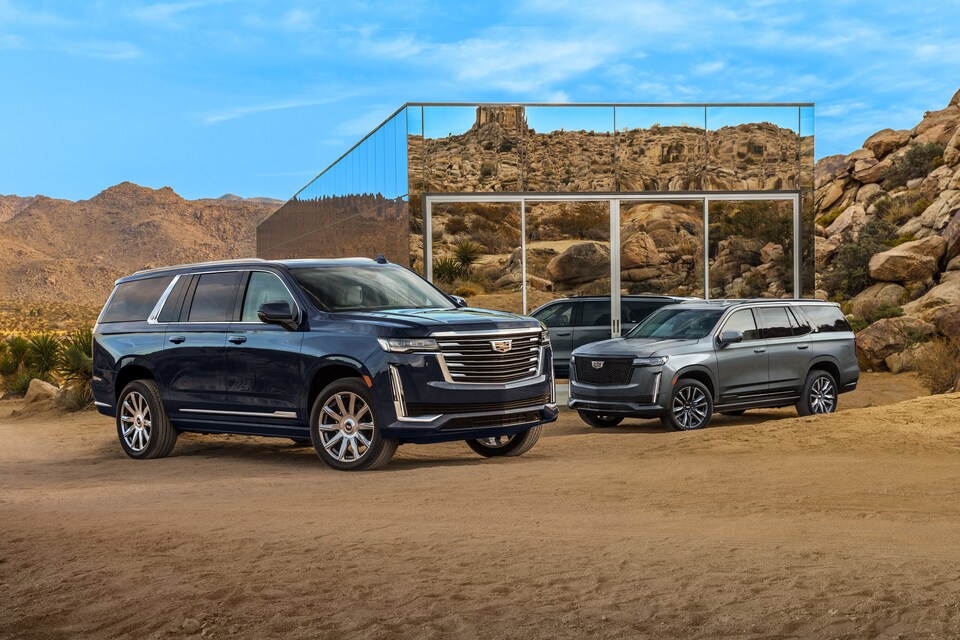 Escalade
The new Cadillac Escalade shows just how exciting a Cadillac can be when it comes in extra-large. The ride is comfortable, the interior space is massively generous and the overall feeling is one of extraordinary opulence. Cargo space is equally massive and drivers in Wilmington DE will appreciate new features like a lane departure warning system that's now standard to help keep you and your family as safe as technologically possible.
Escalade ESV
The new Cadillac Escalade ESV is an extended-length version of the inimitable Cadillac Escalade. Comparing wheelbase stats, the Cadillac Escalade is 120.9 inches while the Cadillac ESV comes in at 134.1 inches. The ESV version provides a bit more leg room and third-row shoulder room as well as more overall passenger space.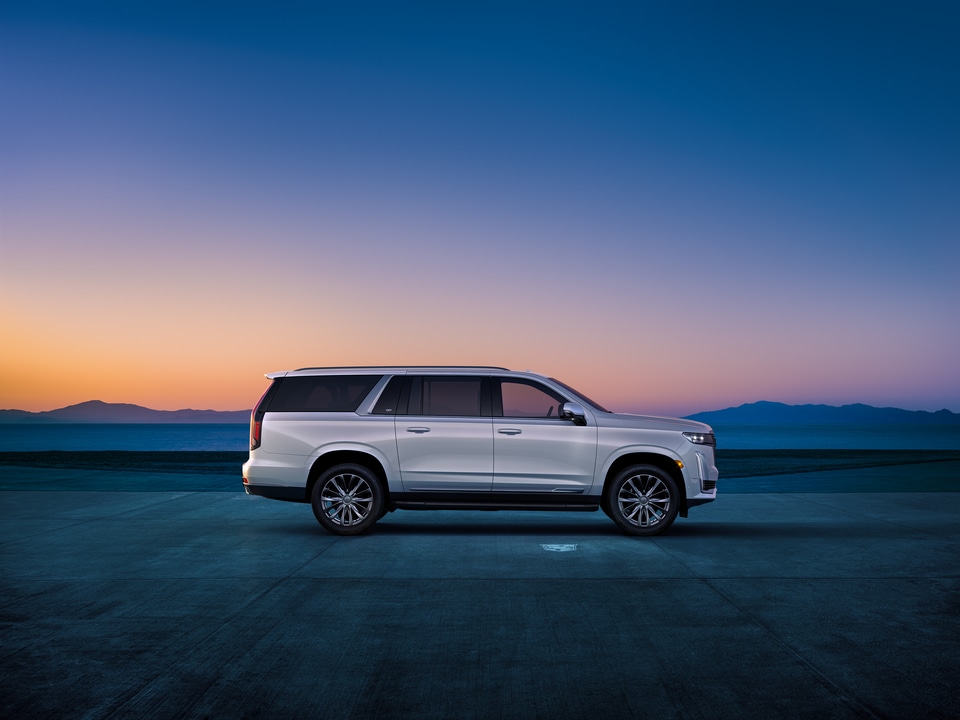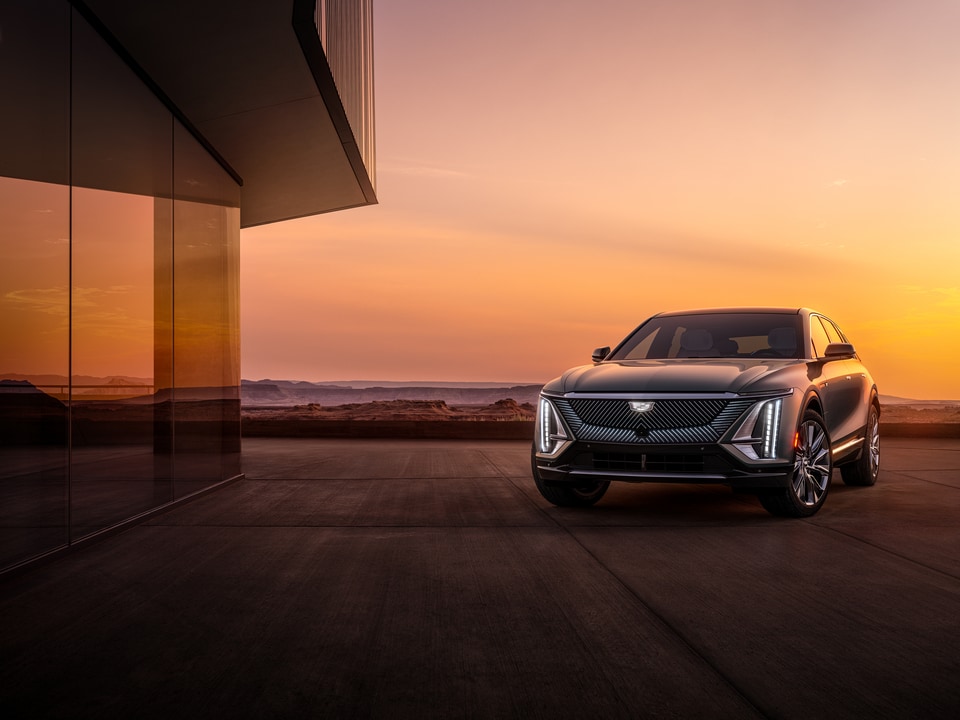 Lyriq
The new Cadillac Lyriq is Cadillac's first electric vehicle and is expected to arrive some time in the fall according to at least one source. It is expected to come with a single-motor rear-wheel drive option and a dual-motor all-wheel drive, reaching about 312 miles of driving range. While not quite equal with many gas-powered models, it represents progress. The interior exudes Cadillac's customary comfort and quality.
CT5-V Blackwing
The new Cadillac CT5-V Blackwing will be a sport sedan with the chutzpah and the supercharged V8 engine to make some dramatic statements when it comes to performance. Car & Driver tested this up-and-coming luxury sport model and found it could propel its way through a zero-to-60 run in a mere 3.6 seconds.